Rothstein, Erin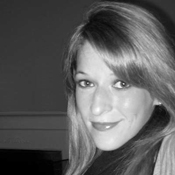 b. 1986
Erin Rothstein is a Canadian artist, born in Montreal and currently living and working in Toronto. Her artistic career was launched with the 2004 exhibition Terra Tremante at the Museo Allaperto Darte Contemporanea in Casacalenda, Italy. From 2005 to present, Montreal has hosted ten exhibitions of Erin's work. Most recently,
Erin's work has been exhibited at Galerie Crescent Contemporain, and as part of The Colart Collection.
Erin obtained a degree in Fine Arts from Dawson College. Upon graduation she specialized in Studio Arts and Art History at Concordia University where she obtained a Bachelor of Fine Arts. Erin developed her knowledge of the international art scene by studying drawing in Acquapendente, Italy. Later, Erin obtained a Masters degree in Art History from The University of Western Ontario where she studied in detail the evolution and role of décor in modern art. Alongside Erin's academic pursuits and career as an artist, Erin is an art consultant with James Robertson Art Consultants, a company established in 2002 to create inspiring and distinct art collections in concert with leading design firms.
RECENT ART EXHIBITIONS
2010
First Annual London Timeraiser, Club Mansion (London, ON)
2007-2009
Crescent Gallery (Montreal, QC)
2007
Sharon Ramsay Gallery, Belgo building (Montreal, QC)
Studies in the City, Ethnic Art (Montreal, QC)
2006
Dévoiler, Ethnic Art (Montreal, QC)
Canvas Gallery (Lachine, QC)
Independent Art Association, Fraser-Hickson Library (Montreal, QC)
2005
Imprimatura, Dawson Fine Arts Graduating Exhibition, Warren Flowers Gallery,
Dawson College (Montreal, QC)
2004
Terra Tremante, Museo All'aperto D'arte Contemporanea (Casacalenda, Italy)

Back to artists