Abrahamowicz, Joanna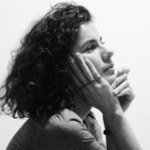 Born in Cracow (Poland), Joanna Abrahamowicz grew up in Montreal, QC. She obtained her Bachelor of Fine Arts from Concordia University in 2005.
Several distinctions have been awarded to the artist: the First and Second year Fine Arts Achievement Award of Dawson College, the Concordia University Entrance Scholarship in Recognition of Superior Academic Achievement, and the Elizabeth Greenshields Foundation Grant.
In the fall of 2010, Joanna Abrahamowicz had a solo exhibition at the Galerie d'Art d'Outremont - more than 700 visitors attended the show showcasing both paintings and drawings.

Back to artists